The release of G.I. Joe: Retaliation was postponed from June 29, 2012 to March 29, 2013 in order to convert the film to 3D. But the postponement also gave them time to come up with a new international poster! Score! So worth it! Take a look: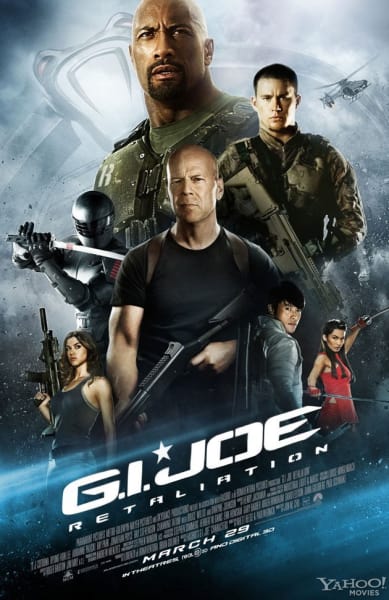 Dwayne Johnson, Bruce Willis, and Adrianne Palicki (Red Dawn) star in the action sequel, which finds the G.I. Joe Team coming up against Zartan, who is impersonating the President and has framed all G.I. Joes as traitors to the country and exterminating most of them. Now the small group of survivors must overthrow Cobra and restore order.
Lee Byung-hun, Ray Park, Channing Tatum (Magic Mike), Jonathan Pryce, and RZA also star. Jon M. Chu directs, with the script by Zombieland screenwriters Rhett Reese and Paul Wernick.