January used to be thought of as the month where studios dump their least desirable films. That is not so much the case anymore as the stars are lining up in new films to be released in this first month of 2013.
Mark Wahlberg and Russell Crowe do battle in Broken City while Josh Brolin, Ryan Gosling, Sean Penn and Emma Stone go gangster as so awesomely teased in the Gangster Squad trailer. And a whole new generation gets to discover the grisly story of Texas Chainsaw 3D.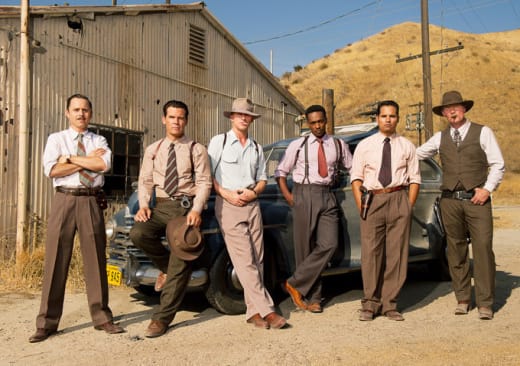 And let's not forget about Kathryn Bigelow's bin Laden story --
Zero Dark Thirty
-- finally opening nationally, as is Matt Damon's
Promised Land.
Then there's Jeremy Renner and his bringing a new take on a classic fairy tale with
Hansel and Gretel: Witch Hunters
and the Wayans brothers doing more movie parody with
A Haunted House
. Then, is it us, or does it look like everyone in Hollywood is in the
Movie 43 trailer
? Lastly, Jason Statham hopes to have a new franchise on his hands with the graphic novel leap to the big screen effort that is
Parker
.
Take our latest poll and let us know...
What is January's most anticipated movie?