A new poster has dropped for Man of Steel! Take a look: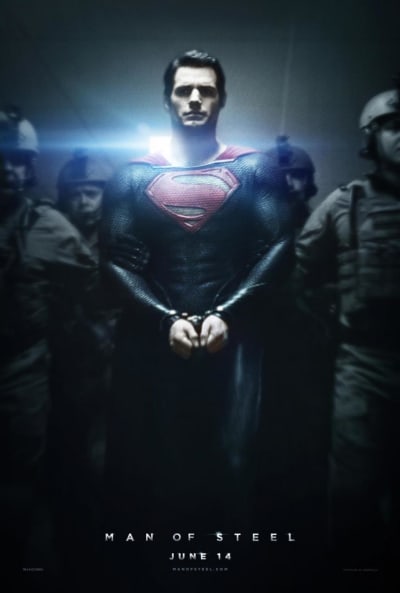 Henry Cavill stars as Superman, with Amy Adams as Lois Lane, and Michael Shannon as the villain General Zod. Russell Crowe (Les Miserables) plays Superman's biological father Jor-El, with Lawrence Fishburn, Kevin Costner, and Ayelet Zurer also starring.
Zack Snyder directs the film, which may or may not be the beginning of a Warner Bros./DC Universe that will join together for the Justice League movie. Man of Steel premieres June 14, 2013.