A new character poster for Oz: The Great and Powerful has dropped from Cine1, featuring Mila Kunis (Forgetting Sarah Marshall) as the Wicked Witch of the West. Take a look: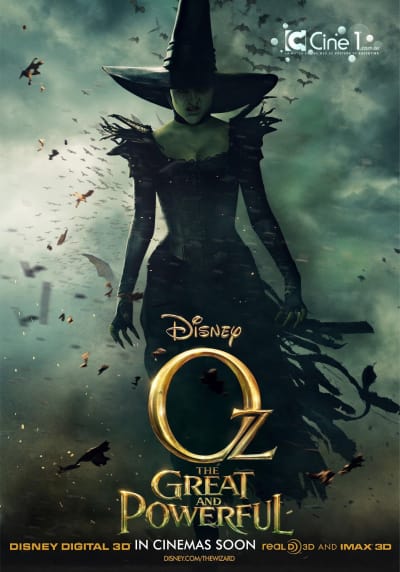 James Franco (Pineapple Express) stars as Oscar Diggs, a corrupt circus magician who finds himself in the Land of Oz, whose inhabitants think he is the Wizard of legend. Enjoying the spoils of his unexpected fame, Diggs is eventually dragged into an age-old war, when his heart is changed and he is transformed into the Wizard.
Kunis, Rachel Weisz, and Michelle Williams star as three witches. Zach Braff, Joey King, Abigail Spencer, and Bruce Campbell (The Evil Dead) also star.
Sam Raimi directs the film, which acts as a prequel to The Wizard of Oz. Fans can catch it in theaters March 8, 2013.