Following the first Pacific Rim trailer, which dropped last night, we know have three new stills and one set photo, featuring some badass action poses. Take a look (click thumbnails to enlarge):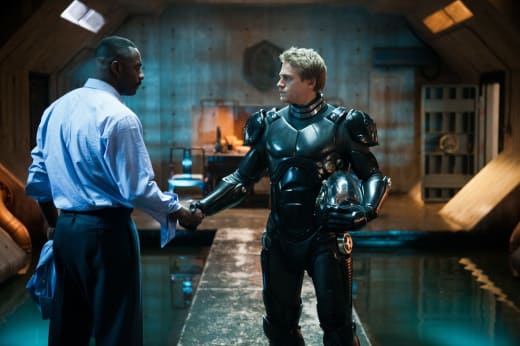 Charlie Hunnam and Rinko Kikuchi star as a washed-up pilot and a young trainee tasked with saving the planet. After a barrage of giant monsters rise up from the ocean, and the fleet of robots sent to combat them have failed, the last resort is to pull an old manned bot out of retirement.
Idris Elba (Thor: The Dark World), Charlie Day, and Ron Pearlman also star. Guillermo Del Toro directs the film, which hits theaters July 12, 2013.