When a tragedy happens, it's only natural to seek answers. In the wake of the unthinkable events in Newtown, CT on Friday, the question of whether or not violence in movies has a negative influence on greater society has once again been raised.
Django Unchained director Quentin Tarantino answers with a resounding "no." Speaking at a junket in New York on Saturday, Tarantino that "there's violence in the world, tragedies happen," and that he is tired of having to defend his films.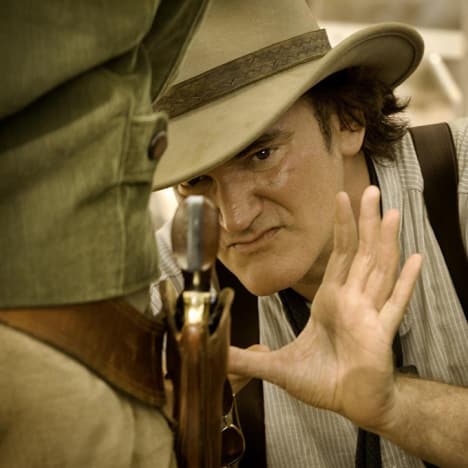 The director has a reputation for excessive, stylized violence in his films. His most recent films, including Django, Inglorious Basterds, and Kill Bill, have all involved the playing-out of revenge fantasies in response to immense evil.
Defending his latest, Tarantino said, "It's a Western, give me a break," and that blame for violence should be put solely on the perpetrator. Do you think Tarantino is right? Or do depictions of violence in film and television effect our society negatively? Let us know your thoughts in the comments section.