After three weeks of dominance from The Twilight Saga: Breaking Dawn Part 2, Skyfall has ascended to the top spot in the weekend box office for the first time since its opening weekend, taking in $11 million. Daniel Craig returns as Bond for the third time in the highly-touted 23rd film in the series, which last weekend became the highest-grossing film all time in the UK, and has now become the highest-grossing Sony film ever, with $918.2 million in worldwide earnings.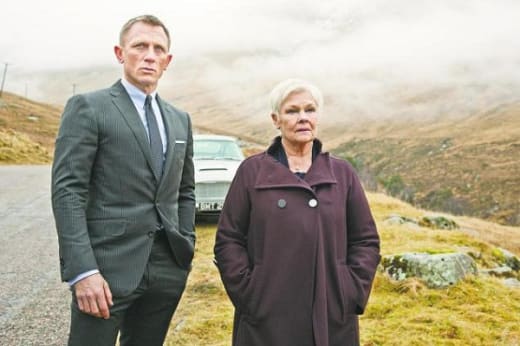 Climbing from third to second is Jack Frost and Rise of the Guardians. The animated feature earned $10.5 million in its third weekend, bringing its total gross to $61.9 million.

Breaking Dawn Part 2 dropped to third place in this relatively low-earning weekend, taking in $9.2 million. Bella and Edward Cullen must protect their new daughter from the Volturi in the final installment of the Twilight Saga, which has earned $268.7 million in theaters.
Lincoln and Life of Pi round out the top five, grossing $9.1 million and $8.3 million, respectively.
Box office top 10:
1. Skyfall, $11 million
2. Rise of the Guardians, $10.5 million
3. Breaking Dawn Part 2, $9.2 million
4. Lincoln, $9.1 million
5. Life of Pi, $8.3 million
6.Playing For Keeps, $6 million
7. Wreck-It Ralph $4.9 million
8. Red Dawn, $4.3 million
9. Flight, $3.1 million
7. Killing Them Softly, $2.7 million