With Benedict Cumberbatch's (The Hobbit) character being kept under wraps, there has been a lot of speculation whether or not he'll be playing Khan. Yesterday we released a new still from Star Trek Into Darkness featuring Cumberbatch, Chris Pine, and Zachary Quinto, with the official caption naming Cumberbatch "John Harrison."
Most likely that is a decoy name being used by the studio to identify the character, since they can't use his real name, because they're keeping it a secret. A bit more evidence that Khan will be the villain in the Star Trek sequel came to light yesterday.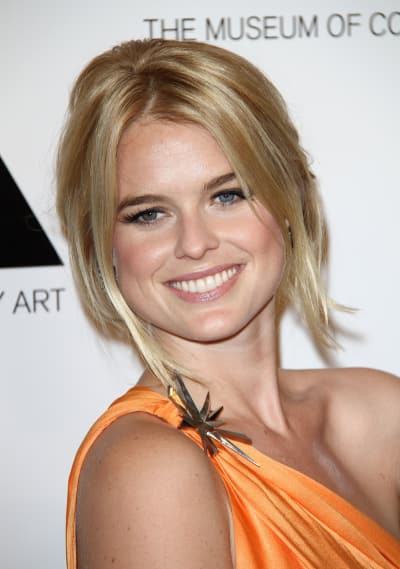 At a press event, it was revealed that Alice Eve will play the character Carol Marcus in Star Trek Into Darkness. For those unfamiliar, Marcus invented the Genesis Device in...you guessed it, The Wrath of Khan.
What do you think? Does the new character info suggest that Cumberbatch will indeed be playing Khan? Tell us your thoughts in the comments section, then check out the Star Trek Into Darkness trailer.