Star Trek Into Darkness Character News: Benedict Cumberbatch Insists He's Not Khan
by Micah J Gordon at . Comments
By now, we're all pretty wary about believing comments about secret plot lines or character names in upcoming movies. Especially when those comments come from actors. Actors lie for a living, whereas for most of us it's just a hobby.
So take the following with not just a grain of salt, but a whole silo of it. With speculation running wild that Benedict Cumberbatch's mystery villain in Star Trek Into Darkness is Khan, the English actor told Access Hollywood that the rumors aren't true.
"I play a character called John and not that other name," he said, referring to the name given on the official caption of this recent Star Trek Into Darkness still. "It's interesting. Speculation is speculation and that's all fun."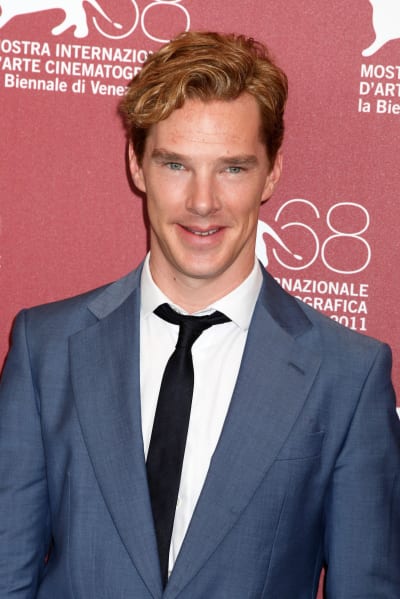 Despite the coy denial ("that other name?" Come on. That'd be like if Oasis denied that they were heavily influenced by "those other guys," what were they called? The Beatles?), there is still plenty of reason to believe Cumberbatch is indeed Khan, including the recent announcement that Alice Eve will be playing a character from...ready for it?...The Wrath of Khan.
Regardless of who Cumberbatch is indeed playing, we know this much: he'll be a villain. And that seems to be his thing lately, as he'll be playing the evil dragon Smaug in The Hobbit, which opens tonight at midnight. Trek fans will have to wait until May 17, 2013, however, to find out for certain if Cumberbatch is Khan. Let us know who you think he's playing in the comments section below!