Plans have been moving quickly forward to get all the pieces in place for the upcoming Star Wars sequels. Michael Arndt will write Episode 7, with Lawrence Kasdan and Simon Kinberg penning some kind of future installments (whether they be Episodes 8 and 9, or character films, we're still not sure).
We've also learned that Harrison Ford, Carrie Fisher, and Mark Hamill may return for the first film in the new series, and that Matthew Vaughn seems pretty well-poised as the front-runner to direct.
So, okay, that's all well and good. But what about the god of the Star Wars universe, His Holiness High Lord Sir Jedi-Master George Jacob Jingleheimer Lucas? From the moment of the announcement that Disney had bought Lucasfilm, Lucas has insisted he will simply "consult" for the new franchise.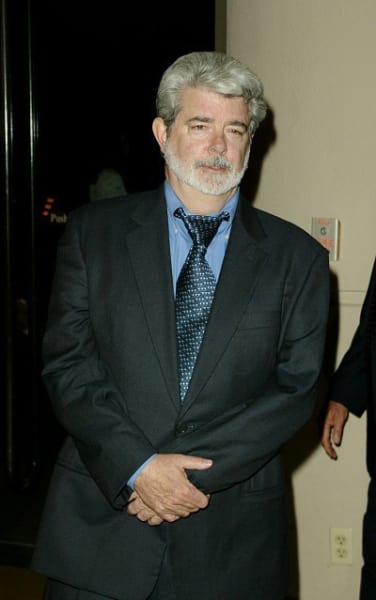 Clarifying his role, Lucas told Access Hollywood that he will basically be a human Star Wars encyclopedia. Sure, there are probably more franchise guides and bibles and 'pedias out there than could fill a Death Star, but Lucas is the main man real deal source of all the knowledge. Lucas described it thusly: "I can say, 'This is this and this is that.' Basically...I don't really have much to do."
So don't count on Lucas having much in the way of story approval. But if Arndt needs to know a thing or two about a Wookiee, Lucas will be there to lend a hand.
For what it's worth, Lucas also stated that he doesn't think his good friend and Lincoln director Steven Spielberg would ever be interested in helming a Star Wars movie.