The first poster for Star Trek Into Darkness has arrived! Check it out: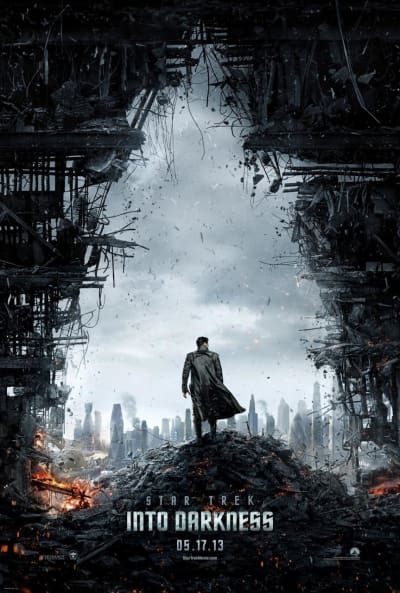 It's a poster fairly reminiscent of this The Dark Knight Rises poster, with an iconic symbol manifesting from the negative space left by a bunch of building debris. While we're on the subject, there's a lot of dark going on in action franchise films lately. There's the aforementioned TDKR, then there's Thor: The Dark World, and now Star Trek: Into Darkness. Someone hire Dan Brown to get to the bottom of this vast and terrifying conspiracy.
Star Trek Into Darkness once again stars Chris Pine (Rise of the Guardians) as Captain James T. Kirk, with Zachary Quinto as Spock. Benedict Cumberbatch (The Hobbit) joins on as the film's villain, with Karl Urban, Zoe Saldana, Anton Yelchin, Jon Cho, and Simon Pegg also starring.
J.J. Abrams directs the sequel to 2009's Star Trek, which will open May 17, 2013.