Two new stills and one set photo have hit the internet from Texas Chainsaw 3D. Take a look (click thumbnails to enlarge):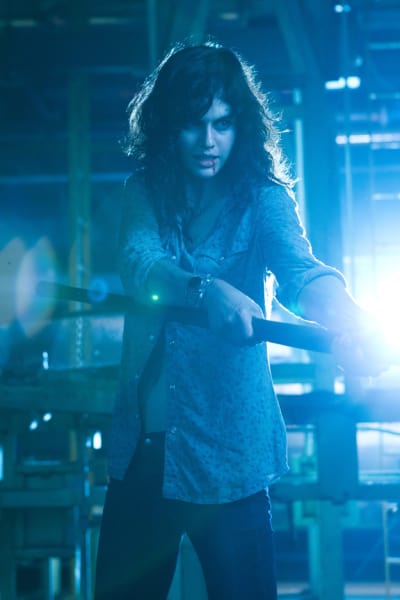 Alexandra Daddario (Hall Pass) stars in the seventh film from the horror movie franchise. This installment picks up where the first film left off, as a young woman named Heather travels with her friends to pick up an inheritance from a grandmother she never knew about. What she doesn't know is that Leatherface comes with the deal.
Dan Yeager, Trey Songz, Scott Eastwood, Tania Raymonde, Shaun Sipos, and Bill Moseley also star.
John Luessenhop directs the film, which hits theaters January 4. Until then, check out even more Texas Chainsaw 3D stills!