It's a long way 'til The Avengers 2, but the rumors should be steadily rolling in for the next 2 1/2 years. In fact, some already have. There's the rumor that Ms. Marvel may be joining the cast of characters, and that Emily Blunt and Ruth Wilson are being considered for the role.
That of course may or may not be based on anything, but Joss Whedon has now turned in an outline for the sequel script, meaning that at least some answers are now committed to paper.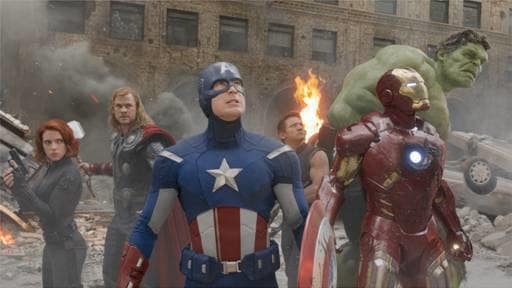 While an outline is far from a first draft, and a first draft is far from a final draft, and a final draft is far from a cinematic release, Whedon has made some decisions on what direction to go with The Avengers 2, and we can hopefully hear about some of them in the future.
Stars Robert Downey, Jr., Chris Evans, Mark Ruffalo, Chris Hemsworth, Scarlett Johansson, and Jeremy Renner are all expected to return, with a release date set for May 1, 2015. Until then, fans can count on the impending releases of Iron Man 3, Thor: The Dark World, and Captain America: The Winter Soldier.