Speaking at a Q&A at a Directors Guild of America screening of The Avengers, director Joss Whedon dished about an early draft of the script. Whedon revealed that "there was a very Waspy draft that I wrote," speaking of course about the Marvel character Wasp, A.K.A. Janet Van Dyne, who was a founding member of the Avengers in the comic books.
Whedon added, "I was like, 'She's adorable!' I'm just going to watch her!" Ultimately, Van Dyne didn't make the cut, but perhaps Whedon's affinity for the tiny superhero means that she could make an appearance in The Avengers 2.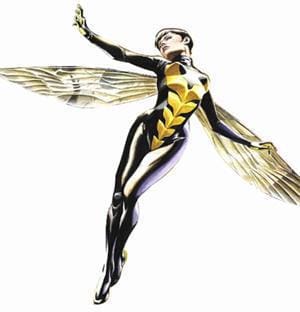 Fans should definitely expect some type of lineup change in the second film. Whedon says the he grew up on The Avengers comics, and loved the way they changed the characters in each installment.
With an Ant-Man movie in the works, and Whedon's apparent Wasp-love, maybe all of the founding members--Iron-Man, Thor, Hulk, Wasp, and Ant-Man--will be in the next film. What do you think? Which Superheros should be in The Avengers 2?