We promised it would happen after yesterday's Isla Fisher Great Gatsby character poster, and it has! A new character poster has dropped, this one starring Elizabeth Debicki as Jordan Baker. Take a look: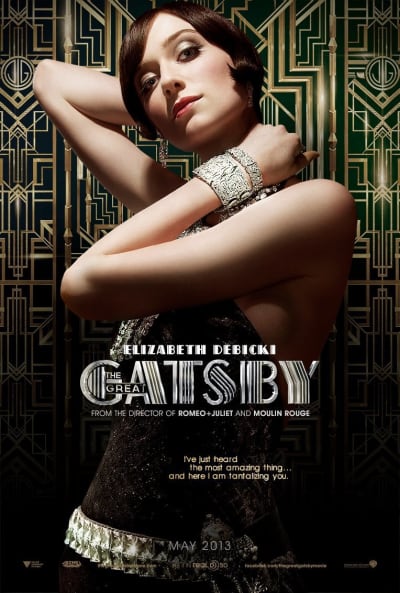 Baker is a professional golfer, and best friend of Daisy Buchanan, played by Carey Mulligan (Drive). In the book, Baker is the casual girlfriend of the narrator Nick, played by Tobey Maguire in the film.
Leonardo DiCaprio plays Jay Gatsby, the millionaire at the center of the story. Joel Edgerton, Jason Clarke (Zero Dark Thirty), and Adelaide Clemens also star.
Baz Lurhmann directs the film, co-writing the script with Craig Pearce. The film hits theaters May 10, 2013.