Isla Fisher (Rise of the Guardians) stars in the first character poster from The Great Gatsby, featuring a quote from the book describing the character, which is a pretty cool way to pay homage to the origins of the project.
We will surely see some more in the coming days or weeks, given that there are at least four bigger characters in the movie. Until then, though, Fisher's poster gives us an excellent look at her "continually smouldering" character. Check it out: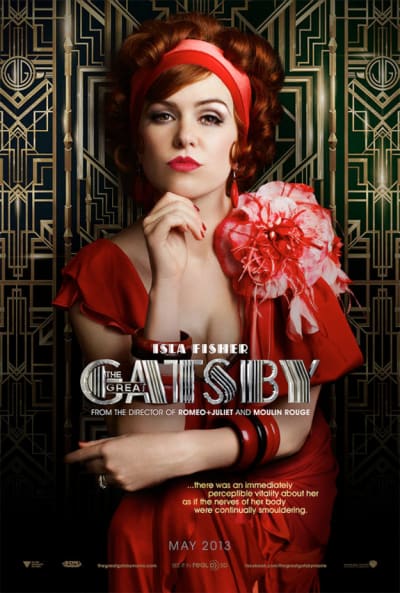 Tobey Maguire stars as the book's narrator Nick Carraway, with Leonardo DiCaprio (Django Unchained) as the wealthy socialite Jay Gatsby. When Carraway meets Gatsby he is instantly charmed by his lifestyle, but the more he gets to know him, the more he learns that it's all a facade.
Carey Mulligan, Joel Edgerton, and Jason Clarke also star in the film, which is directed by Moulin Rouge director Baz Luhrmann. The Great Gatsby premieres May 10, 2013. Check out some The Great Gatsby stills for more!