The Hobbit: An Unexpected Journey opened last night at midnight to enthusiastic response, on its way to what will likely be a record-setting December opener.
Peter Jackson's Lord of the Rings prequel earned $13 million over 3,100 theaters at midnight screenings. While The Dark Knight Rises earned $27 million this summer at midnight screenings, the expectations for a summer blockbuster are much higher.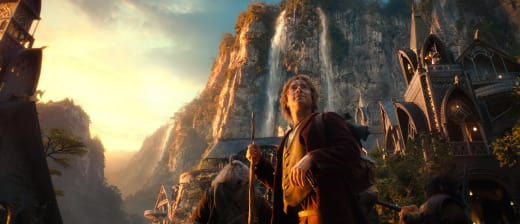 Currently, I Am Legend holds the December opening weekend record with $77.2 million in earnings. The Hobbit is expected to easily beat those numbers en route to becoming the new record holder.
Martin Freeman, Ian McKellen, Richard Armitage, Benedict Cumberbatch (Star Trek Into Darkness), Cate Blanchett, and Hugo Weaving star in the first installment of the three-part series. Catch in theaters now!