The Hobbit: An Unexpected Journey has passed the $500 million mark in the worldwide box office! As of today, the first in the J.R.R. Tolkien series has made $179.7 million domestically and $344 million internationally, for a total of $523.7 million.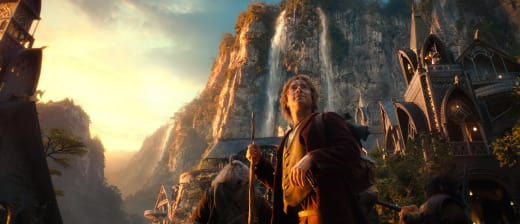 The Hobbit broke the December opening weekend record after its December 14 premiere, earning $84.6 million for the three-day period. The film currently sits in 11th place for the highest-grossing films domestically of 2012.
Martin Freeman, Ian McKellen, Benedict Cumberbatch (Star Trek Into Darkness), Richard Armitage, Ian Holm, Andy Serkis, Elijah Wood, Hugo Weaving (Cloud Atlas), and Cate Blanchett star in the fantasy film, with Peter Jackson directing.
As we head into the new year, An Unexpected Journey should continue to add a fair amount to its worldwide box office total. The second and third installments will hit theaters December 13, 2013, and July 18, 2014, respectively.