As we prepare for the Christmas Day movie releases, The Hobbit: An Unexpected Journey remains the #1 movie in the box office for the second weekend in a row, despite three major new releases. After an $84.4 million opening weekend, Bilbo, Gandalf, and Gollum earned $36.7 million this weekend to bring its total domestic gross to $149.9 million.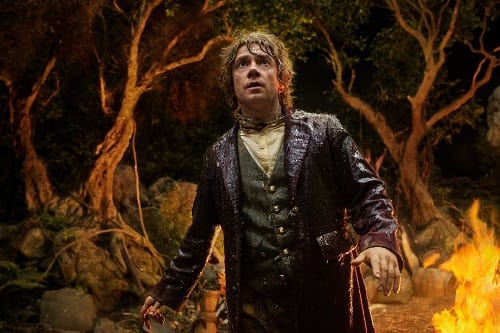 Jack Reacher opened in second place this weekend, taking in $15.6 million in ticket sales. The adaptation of the Lee Child novel One Shot stars Tom Cruise, Rosamund Pike, and Richard Jenkins.
In third place is another new film, Judd Apatow's sort-of-sequel to Knocked Up, This is 40. The dramedy grossed $12 million in its opening weekend.
Following in fourth and fifth place are two films that have been in theaters for over a month. The animated feature Rise of the Guardians earned $5.9 million, while Steven Spielberg's presidential biopic Lincoln earned $5.6 million.
Box office Top 10:
1. The Hobbit: An Unexpected Journey, $36.7 million
2. Jack Reacher, $15.6 million
3. This is 40, $12 million
4. Rise of the Guardians, $5.9 million
5. Lincoln, $5.6 million
6. The Guilt Trip, $5.4 million
7. Monsters, Inc., $5 million
8. Skyfall, $4.7 million
9. Life of Pi, $3.8 million
10. Breaking Dawn Part 2, $2.6 million