What's the one thing missing from Ricky Gervais' unique brand of comedy? If you said puppets, you're correct. You win nothing, though. I'm sorry.
Well, that glaring void may soon be filled, as Gervais is reportedly in the running to star in the upcoming Muppets sequel.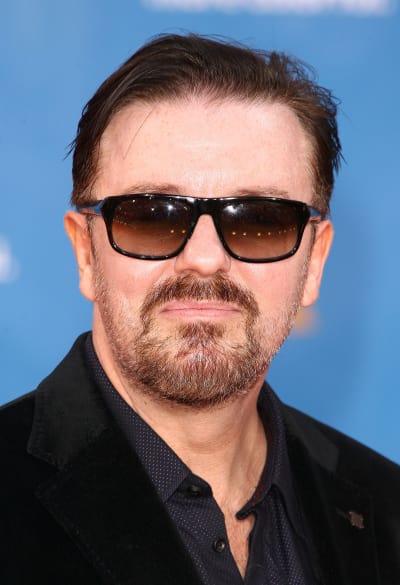 The Muppets, which came out last year, was co-written by Nicholas Stoller, and Jason Segel (Forgetting Sarah Marshall), who also starred. Segel has long since stated, however, that he will not be involved in the sequel. Stoller is co-writing the script with returning director James Bobin.
Earlier this month, Ty Burrell joined the cast of The Muppets 2, replacing Christoph Waltz (Django Unchained), who was believed to be in talks for the role of an Interpol Agent. Nothing much else is known about the production, except that it will be set throughout Europe.
Gervais is best known for creating and starring in the original U.K. version of The Office, though he has starred in such films as Ghost Town and The Invention of Lying, which he also wrote and directed. Gervais was supposed to have a cameo in The Muppets, though his scene was apparently cut. The Muppets 2 is set for a December 20, 2013 release.