Check out a whole heck of a lot of new stills from the new comedy This is 40 (click thumbnails to enlarge):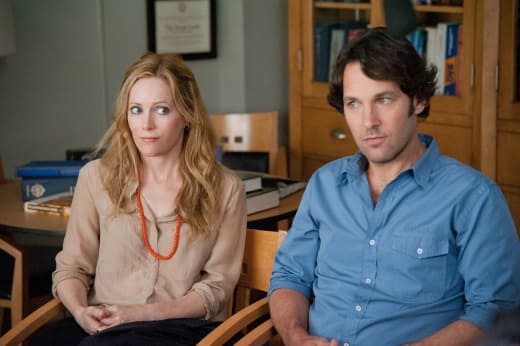 Paul Rudd (The Perks of Being a Wallflower) and Leslie Mann star as Pete and Debbie, the same characters they played in 2007's Knocked Up. This film focuses on their family life as they deal with growing older and trying to keep their relationship strong.
Director Judd Apatow also wrote the film, which draws from his own family life. In fact, the on-screen family is exactly his family (Maude and Iris Apatow star as Pete and Debbie's daughters), with Paul Rudd in Apatow's place.
Megan Fox, Albert Brooks (Drive), Melissa McCarthy (Bridesmaids), Jason Segel, Lena Dunham, Chris O'Dowd, John Lithgow, Charlyne Yi, Robert Smigel, and Graham Parker also star. This is 40 will premiere December 21.