Five new characters posters have dropped for the new romantic zombie comedy Warm Bodies. Check them out (click thumbnails to enlarge):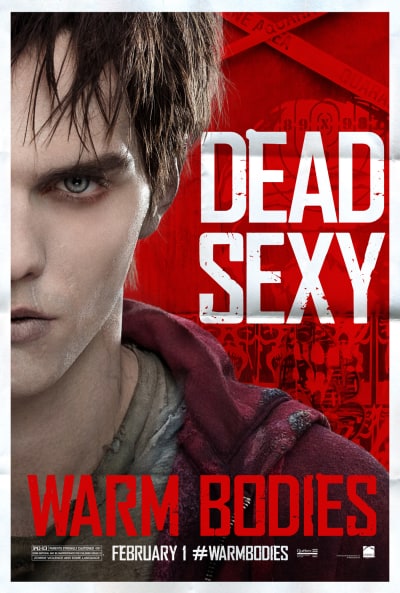 Nicholas Hoult stars as an undead teen following the zombie apocalypse. After eating the brain of a teenaged boy, he becomes infatuated by the boy's girlfriend, played by Teresa Palmer, and slowly begins to relearn his humanity.
Dave Franco (21 Jump Street), John Malkovich, and Rob Corddry also star.
Warm Bodies is directed by Jonathan Levine, and based on the novel by Isaac Marion. It will hit theaters February 1, 2013.