The first still from the upcoming action movie 2 Guns has dropped. Check it out: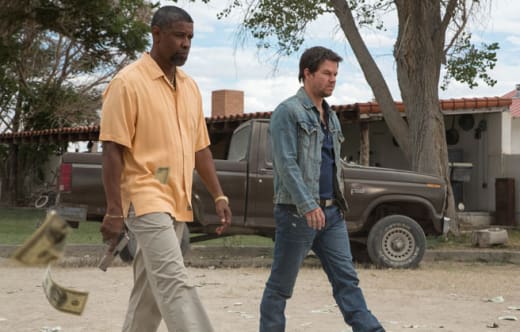 Denzel Washington and Mark Wahlberg (Broken City) star as Bobby and Stig, two undercover officers from different bureaus force on the run together to try to infiltrate a Mexican drug cartel. The only problem? Neither knows the other is undercover.
Paula Patton, James Marsden (The Loft), Bill Paxton, and Edward James Olmos also star.
Icelandic director Baltasar Kormakur directs. The film will hit theaters August 16.