Movie Fanatic is excited to announce an exclusive giveaway for A Haunted House! The horror spoof was written by Marlon Wayans, who stars along with Essence Watkins, Cedric the Entertainer, Nick Swardson, and David Koechner (Anchorman).
Three lucky winners will receive a poster signed by Wayans and Watkins. Watch the A Haunted House trailer, then scroll down to see how to enter for your chance to win!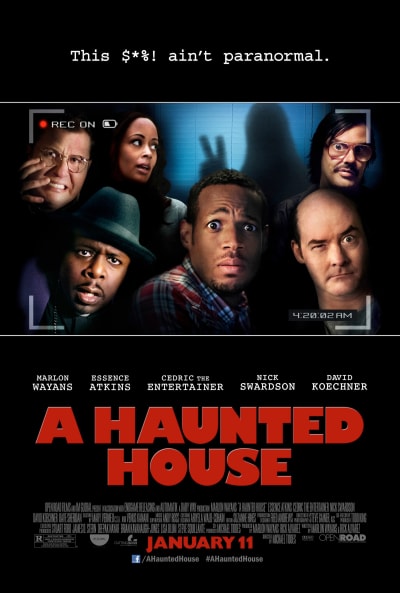 The Wayans family has a deep history with spoof films, having made Scary Movie together in 2000, and launching a whole new era of genre parody films. What's your favorite spoof movie of all time?
All you have to do to win is...
1. FOLLOW @MovieFanatic on Twitter.
2. RETWEET this tweet along with the title of your favorite spoof movie. Make sure you include "@moviefanatic" and a link to this post in your tweet, so we can see it.
Also be sure to follow us so we can contact you if you're one of the lucky winners. Three winners will be selected at random on Monday, January 14. Good luck!