Fresh off of her role in her adaptation of a 19th Century French Novel (by way of a 1980s stage musical, of course), Les Miserables, Anne Hathaway is reaching even further back into literary history. Hathaway will star in a modern-day adaptation of William Shakespeare's The Taming of the Shrew.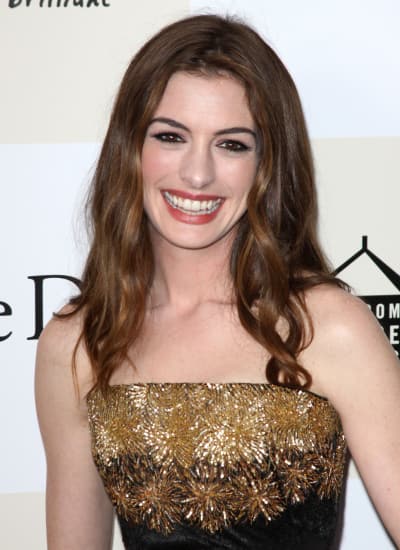 If that idea sounds familiar, it's because it was already done in the late-90s teen movie classic 10 Things I Hate About You. Read through some 10 Things I Hate About You quotes for more.
This adaptation will surely be a little different. It will reportedly be set in mid-1900s Italy, and my guess is it will be geared toward an older audience than 10 Things. The writer of Shame and Iron Lady, Abi Morgan, will pen the script.
Hathaway is up for an Oscar Nomination for Best Supporting Actress, and recently won the corresponding Golden Globe. There is no word yet on a production or release schedule for the the new Shakespeare adaptation.