With the Academy Awards coming up, we've decided to take a look at some of our favorite quotes from the Best Picture Oscar Nominations.
These films represent some of the best films of the year, with some of the best performances, directing, and writing. As such, they are filled with amazing quotes! Scroll down to take a look at some of our favorites from each movie, then tell us your own in the comments section below!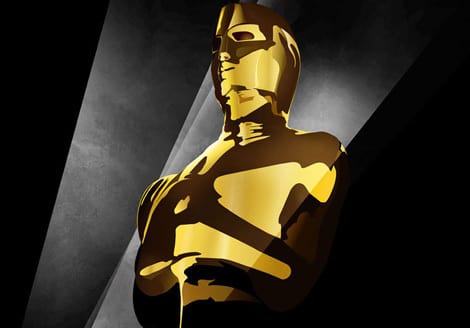 You are a monster sometimes.

Anne
Things will go on, and then one day it will all be over.

Georges
The president's shitting bricks so high he can build the pyramids himself.

Jack O'Donnell
John Chambers: [after hearing of the plan to get the hostages out] So you want to come to Hollywood, act like a big shot...
Tony Mendez: Yeah.
John Chambers: ...without actually doing anything?
Tony Mendez: Yeah.
John Chambers: [smiles] You'll fit right in!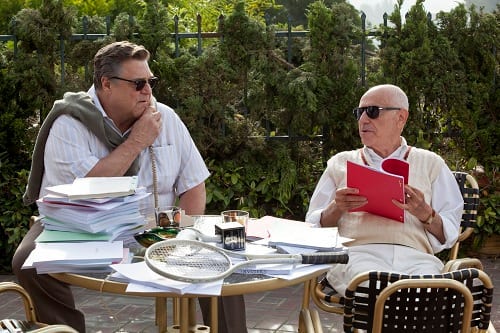 Beasts of the Southern Wild Quotes:
I see that I am a little piece of a big, big universe, and that makes it right.

Hushpuppy
The whole universe depends on everything fitting together just right. If one piece busts, even the smallest piece... the whole universe will get busted.

Hushpuppy
You silver tongued devil, you.

Dr. King Schultz
Calvin Candie: White cake? Dr. King Schultz: I don't go in for sweets, thank you.
Calvin Candie: Are you brooding 'bout me getting the best of ya, huh?
Dr. King Schultz: Actually, I was thinking of that poor devil you fed to the dogs today, D'Artagnan. And I was wondering what Dumas would make of all this.
Calvin Candie: Come again?
Dr. King Schultz: Alexander Dumas. He wrote "The Three Musketeers." I figured you must be an admirer. You named your slave after his novel's lead character. If Alexander Dumas had been there today, I wonder what he would have made of it?
Calvin Candie: You doubt he'd approve?
Dr. King Schultz: Yes. His approval would be a dubious proposition at best.
Calvin Candie: Soft-hearted Frenchy?
Dr. King Schultz: Alexander Dumas is black.
Jean Valjean: Look down, look down, don't look them in the eye.
Chain Gang: Look down, look down, you're here until you die.
Thénardier: Everybody raise a glass!
Madame Thénardier: Raise it up the master's arse!
[reading off the report] Mr. Patel's is an astounding story, courage and endurance unparalleled in the history of ship-wrecks. Very few castaways can claim to have survived so long, and none in the company of an adult Bengal tiger.

Writer
I suppose in the end, the whole of life becomes an act of letting go, but what always hurts the most is not taking a moment to say goodbye.

Adult Pi Patel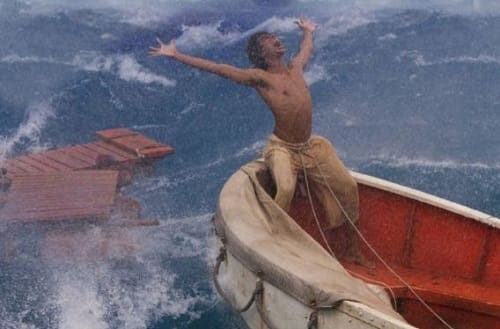 Abraham Lincoln: Abolishing slavery by constitutional provisions settles the fate for all coming time. Not only of the millions now in bondage, but of unborn millions to come. Two votes stand in its way. These votes must be procured.
William Seward: We need two yeses. Three abstentions. Four yeses and one more abstention and the amendment will pass.
Abraham Lincoln: You've got a night and a day and a night; several perfectly good hours! Now get the hell out of here and get them!
James Ashley: Yes. But how?
Abraham Lincoln: Buzzard's guts, man! I am the President of the United States of America! Clothed in immense power! You will procure me these votes.
I could write shorter sermons but when I get started I'm too lazy to stop.

Abraham Lincoln
Silver Linings Playbook Quotes:
Mom, can we stop at the library? I want to read Nikki's entire high school syllabus.

Pat
Tiffany: Hey!
Pat: What the fuck? I'm married!
Tiffany: So am I!
Pat: What the fuck are you doing, your husband's dead!
Tiffany: Where's your wife?
Pat: You're crazy!
Tiffany: I'm not the one who just got out of that hospital in Baltimore.
Pat: And I'm not the big slut!... I'm sorry... I'm sorry... I'm sorry.
Tiffany: I was a big slut, but I'm not any more. There's always going to be a part of me that's sloppy and dirty, but I like that. With all the other parts of myself. Can you say the same about yourself fucker? Can you forgive? Are you any good at that?
Ammar: Please help me.
Maya: You can help yourself by being truthful.
Joseph Bradley: How do you like Pakistan so far?
Maya: It's kinda fucked up.