Big News for The Da Vinci Code fans! Famed describer-of-footsteps Dan Brown is preparing to release a new book in the Robert Langdon book series that served as the film and its pre-se-re-quel.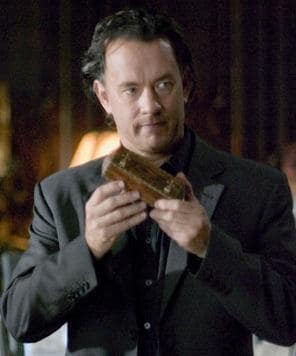 The book series began in 2000 with Angels and Demons, then continued with The Da Vinci Code and The Lost Symbol. The Da Vinci Code was the first book to be adapted into a film, starring Tom Hanks as Langdon, with Angels and Demons following and The Lost Symbol currently in development.
Audrey Tatou, Ian McKellen (The Hobbit), Alfred Molina, Ewan McGregor, and Stellan Skarsgard (Thor: The Dark World) have also appeared in the franchise.
The Inferno will surely follow suit into the movie world. The book will be released in May, and was influenced by Dante's classic poem Inferno. Check out some The Da Vinci Code quotes for a look back at the first film.