End of Watch has come home on DVD and Blu-Ray and it's a fantastic opportunity for millions to see this fantastic film that should have been a blockbuster. Jake Gyllenhaal and Michael Pena star as two Los Angeles police officers working some of the most dangerous streets in the city.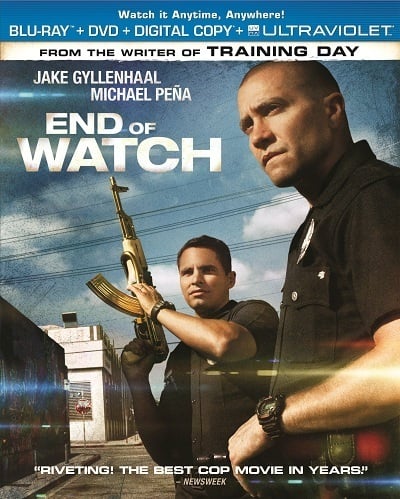 They have a priceless bond and the two actors bring these characters to life so brilliantly it is the heart and soul of the film. But, there is so much more to this movie -- hinted at in our exclusive End of Watch trailer -- not the least of which is it being one of the most suspenseful, raw and purely astounding movies of 2012. 
Writer-director David Ayer (who wrote the screenplay for Training Day) has a passion for showing the true sacrifice made by our men and women in blue and that adoration is evident on every frame of his latest. That's why of all the bonus features on the DVD and Blu-Ray combo pack Movie Fanatic received, the one that stands high above all others is the feature commentary track with Ayer.
The filmmaker commentary is a given on all home video releases these days, but on End of Watch it is a priceless enhancement to an already riveting film to hear the inside scoop from the man who seeks to shine a spotlight on those who walk the streets to protect our society.
Ayer shot the film traditionally, but also as a kind of found footage film in the way that Gyllenhaal's character is taking film classes and walks around his beat wielding a video camera. That point-of-view aspect to this film gives us a hardcore realism that has been absent from many police dramas of late.
Want further proof of the filmmaker's passion for policemen and women? Check out my David Ayer exclusive interview as he explores has fascination with the nation's law enforcement agents.
The supporting cast of End of Watch is nothing short of a miracle. Anna Kendrick continues her hot streak as Gyllenhaal's love interest who is no pushover by any means. Meanwhile, America Ferrera and Cody Horn portray two female cop partners who stand as tall as their male counterparts. The latter's two stories are enhanced by the brilliant bonus feature Women on Watch.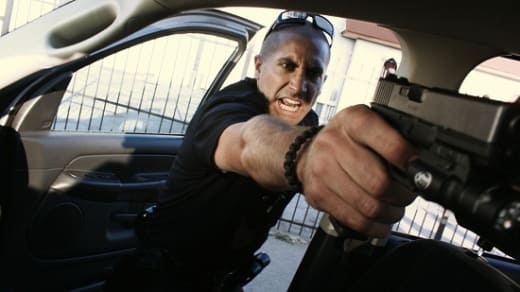 Also not-to-be-missed features include Fate with a Badge and Honors, a must-see in its ability to have the viewer see those that protect their safety on a daily basis in a whole new light.
End of Watch, standing on its own, deserved serious Academy Awards consideration. Given it was such a crowded year, Movie Fanatic is not surprised it got ignored. But, with the arrival of the film on DVD and Blu-Ray, it is a chance for audiences to catch a film that is remarkable in every possible way.