Earlier this week we reported that newly-elected President of Everything, Joseph Gordon-Levitt (The Dark Knight Rises), was on a shortlist to play Star-Lord in the upcoming Guardians of the Galaxy movie. The shortlist also included Jim Sturgess (Cloud Atlas) and Zachary Levi.
Now, another actor who got his start on a sitcom has joined the fray. John Krasinski, best known as Jim on The Office, is apparently in the running, along with Michael Rosenbaum. Marvel has been looking at Krasinski since they began casting for the role of Captain America, a role which eventually went to Chris Evans.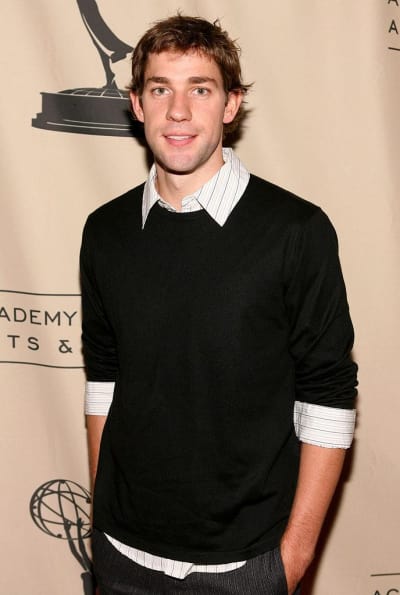 Star-Lord will likely be the main character in the new superhero film. The character is a half-human, half-alien named Peter Quill, who becomes a master strategist intergalactic police officer with a powerful suit.
Krasinski can currently be seen alongside Matt Damon in Promised Land, in theaters now. Guardians of the Galaxy is set for an August 1, 2014 release.