Hansel and Gretel: Witch Hunters took the top spot this weekend, in what amounted to the lowest-grossing weekend of the year so far. The fantasy action movie took in $19 million during its opening three days.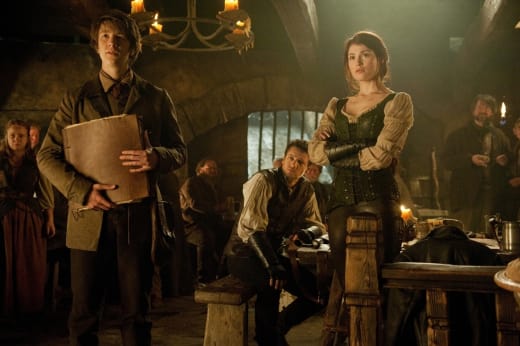 Mama moved from first to second this weekend, adding $12.86 million to its total gross. Jessica Chastain stars in the horror movie, which has earned $48.6 million in its first two weeks.
Remaining in third place this weekend is Silver Linings Playbook. David O. Russell's film Oscar-nominated film has been in wide release for two weeks, after a limited release in 2012, and earned $10 million over the three-day period.
Zero Dark Thirty and the brand-new Parker round out the top five. The films earned $9.8 million and $7 million, respectively.
Box office Top 10:
1. Hansel and Gretel: Witch Hunters, $19 million
2. Mama, $12.86 million
3. Silver Linings Playbook, $10 million
4. Zero Dark Thirty, $9.8 million
5. Parker, $7 million
6. Django Unchained, $5 million
7. Movie 43, $5 million
8. Gangster Squad, $4.2 million
9. Broken City, $4 million
10. Les Miserables, $3.91 million