Check out a bunch of new stills from the new comedy Identity Thief (click thumbnails to enlarge):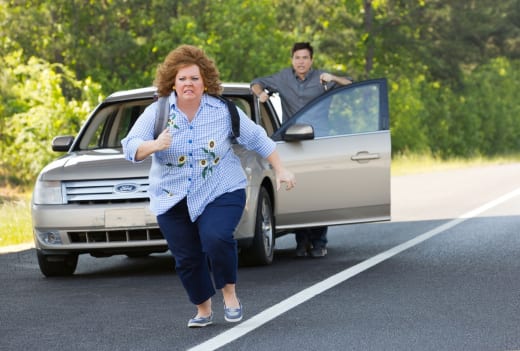 Jason Bateman stars as Sandy Bigelow Patterson, a man whose identity is stolen. With no other options, he leaves his home to track down the woman responsible, played by Melissa McCarthy (who had some hilarious Bridesmaids quotes), and bring her to justice.
Jon Favreau, Genesis Rodriguez (The Last Stand), Amanda Peet, John Cho, Maggie Elizabeth Jones, T.I., and Clark Duke also star.
Seth Gordon directs the film, which was written by Craig Mazin. Watch the Identity Thief trailer for a preview before it hits theaters February 8.