Development on Jurassic Park 4 began in 2002 the year after the release of Jurassic Park 3. And now, after ten years of back-and-forth, Universal Pictures and Steven Spielberg are finally moving forward on the fourth installment of the dinosaur franchise.
Jurassic Park 4 has been confirmed, with a release date of June 13, 2014.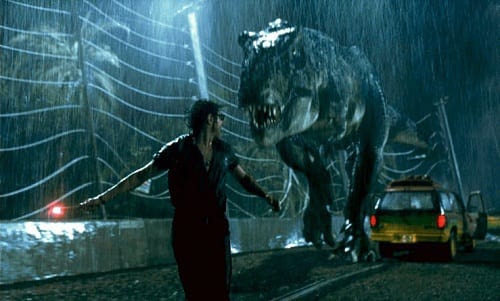 Spielberg will produce the film along with Kathleen Kennedy and Frank Marshall, but he won't direct. No director has been confirmed, but JP3 director Joe Johnston has been linked.
Rise of the Planet of the Apes writing team Rick Jaffa and Amanda Silver were hired last summer to write the script. There are not yet any plot or character details available.
Spielberg's latest film Lincoln earned ten Oscar Nominations, with Daniel Day-Lewis becoming a Golden Globe Winner for his portrayal of the 16th President. Stay tuned for more details of Jurassic Park 4 as they're released.