It seems as if the Justice League wheels are in full motion. With The five superheroes to be included in the film announced, we've moved on to speculating about who will play Wonder Woman.
Not so fast. Variety is reporting that the greenlight for a Justice League movie won't happen until Warner Bros. President Jeff Robinov sees the Man of Steel is a box office success.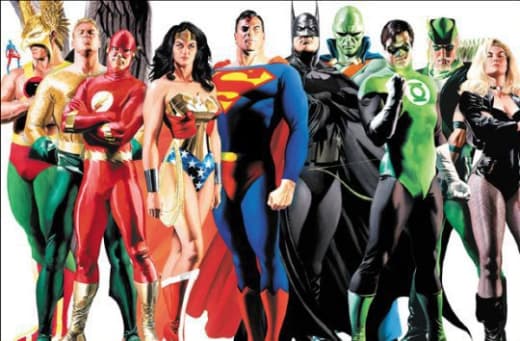 It's long been assumed that Man of Steel would be a springboard for the new Warner/DC universe, a la Iron Man for Disney/Marvel. But now it seems that this may be more true than ever, because even though Gangster Squad writer Will Beale is already penning the script, the Justice League movie could potentially be halted if Man of Steel is a flop.
Man of Steel will hit theaters June 14. And if you're looking forward to a Justice League movie, you may want to go see it.