Moviefanatic is excited to announce our exclusive Knife Fight giveaway! One lucky winner will receive a code to watch the movie On Demand at SundanceNOW.
Knife Fight stars Rob Lowe, Carrie-Anne Moss, and Jamie Chung. The film follows a political strategist (Lowe) who specializes in helping politicians fraught with scandal back into public office. Scroll down to find out how you could win a VOD code! For more on the movie, head over to Knife Fight's SundanceNow page.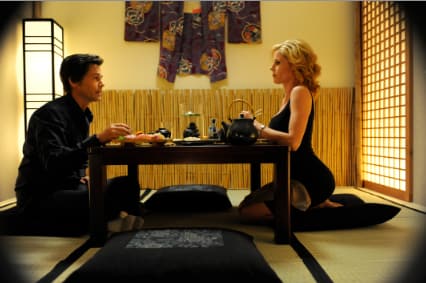 Knife Fight is a political thriller co-written by former Al Gore spokesman Chris Lehane. What's your favorite political thriller?
All you have to do to win is...
1. FOLLOW @MovieFanatic on Twitter.
2. RETWEET this tweet along with the title of your favorite political thriller. Make sure you include "@moviefanatic" and a link to this post in your tweet, so we can see it.
Also be sure to follow us so we can contact you if you're the lucky winner. One winner will be selected at random on Tuesday, February 5. Good luck!