It's been less than 24 hours since cyclist Lance Armstrong's doping confession to Oprah Winfrey aired, and already a movie about it is in the works.
J.J. Abrams and Bryan Burk have reportedly purchased the movie rights to the upcoming book Cycle of Lies: The Fall of Lance Armstrong by Juliet Macur, for Abrams' production company Bad Robot.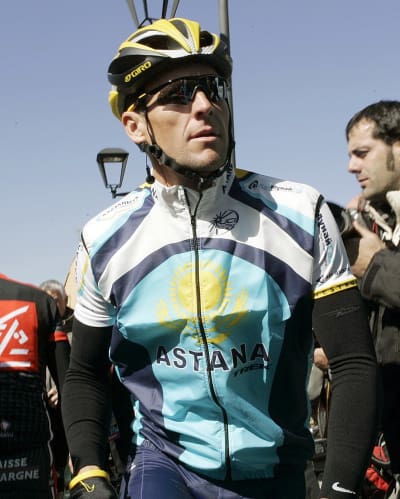 A biopic about America's favorite cyclist has been thrown around for a while now, with both Matt Damon (We Bought a Zoo) and Jake Gyllenhaal being considered for the role at different times. Now that Armstrong has confessed to using performance-enhancing drugs during his career, the film will likely have a much different angle.
Armstrong himself has made cameos in a few films, including DodgeBall: A True Underdog Story. Abrams' newest film, Star Trek Into Darkness, will premiere May 17.