Superman is in so much trouble in Man of Steel. Every image of him seems to have some police or military officers involved. I assume that's what's happening in this new one, which features some blurry helicopters and tanks in the background.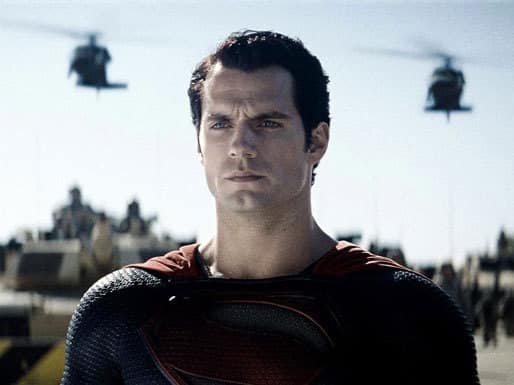 Henry Cavill stars as the title superhero, in this origin story film from Warner Bros. Transported from the planet Krypton to Earth, and adopted by humans, the young Clark Kent has always felt alienated by his special powers. But when the world comes under attack, he transforms himself into Superman.
Amy Adams plays Lois Lane, with Kevin Costner and Diane Lane as Kent's parents. Michael Shannon, Russell Crowe (Les Miserables), Laurence Fishburne, and Christopher Meloni also star.
Man of Steel will premiere June 14. Check out some Man of Steel set photos for a behind-the-scenes look.