Thanks to the 2013 Academy Awards Nominations, we know who will be walking the red carpet February 24 as a nominee. Now, it is time to look between the lines with Movie Fanatic's latest Oscar Watch column and determine the five biggest highs and lows of Hollywood's big day.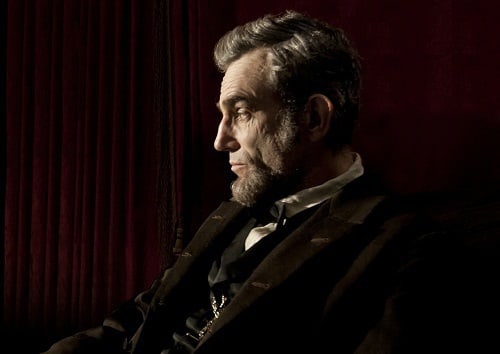 High: Lincoln leads the way with 12 nominations. Steven Spielberg's epic tale of how Abraham Lincoln maneuvered his way through a political minefield to abolish slavery and pave the way for our country to have a true future was gloriously rewarded this Oscar nominations day. By scoring those dozen nominations, a great movie was acknowledged, but what it also did was honor America and how this imperfect union can always find a way to make itself better.
Low: Ben Affleck did not get nominated for directing Argo. Before the Academy expanded the best picture race to 10 possible films, it was almost a lock that if your film was nominated for Best Picture, you too would receive a nomination for Best Director. But, not so anymore and that evidence was on full display this morning when Affleck's name was not read by Emma Stone and host Seth MacFarlane as being a nominee for director. Don't worry Ben, you have a huge future ahead of you as a helmer. This award will be yours someday.
High: The Academy let the list of Best Picture nominees breathe. Going one short of the 10 maximum movies that could be nominated, the Oscars annoited nine films of 2012 worthy of a Best Picture trophy. That allowed the astounding French film Amour to pick up a nod for Best Picture (and Best Foreign Film we must add), but also that little movie that could, Beasts of the Southern Wild. We expected Life of Pi, Lincoln, Argo, Silver Linings Playbook and Argo, but since the pack was allowed to be larger this year, the controversial Django Unchained was rightfully awarded and so too was Les Miserables, who some felt would get ignored due to mixed reviews.
Low: Skyfall was left off the list. The Academy had 10 spots it could have filled with Best Picture and stopped at nine? Why not let what we called the "best Bond film in decades" take that tenth spot? The Oscars could have used the moment as a chance to prove it's not the stuffy institution that many feel it is... instead Bond will have to be satisfied with a Best Song nomination for the Adele Skyfall theme .
High: Best Animated Feature got it right! Last year, the Oscars only honored a small group of films and several were out of left field. With 2012 being such a solid year for animated movies (check out our Top 10 Animated Movies of 2012) it was a joy to awake early on this day to find that five of our favorites had earned a chance to be declared Best Animated Feature: Frankenweenie, Wreck-It Ralph, Brave, Pirates! A Band of Misfits and the glorious ParaNorman. Congrats to Disney for scoring three-fifths of this category!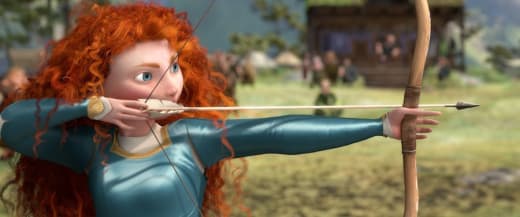 Low: Where Best Animated Feature scored, Best Foreign Feature missed one... Rust and Bone. The chilling French love story truly compelled and not only were we surprised that it didn't score a Best Foreign Feature nod, but also there was no love for Best Actress for Marion Cotillard!
High: Colleen Atwood, already a three-time Oscar winner, scored another nomination for her costume design work on Snow White and the Huntsman. Perhaps the best thing about the movie was Atwood's work that was dazzling... as it always is. Yet, it still managed to shock us with its wild creativity. The woven wood dress? Gorgeous! The Charlize Theron Evil Witch's feather dress? Nothing short of a miracle. It's nice to see that the most creative costume designer working today continues to be appreciated.
Low: The Marvel film that gave us gorgeous The Avengers wallpaper deserved much more Oscar attention! Sure, it scored nominations in Best Visual Effects, but you mean to tell me the Marvel-Disney film didn't deserve a nomination for both Best Sound Editing and Best Sound Mixing? It should have swept all the tech categories!
High: Helen Hunt scores Best Supporting Actress for The Sessions. This naked and raw performance by the already-won-an-Oscar actress was nothing short of a miracle. Yet... she could not have done it without...
Low: John Hawkes does not get a nomination for Best Actor for The Sessions? How does Hunt score a nod for the acting tennis match with the extraordinary Hawkes without the other half of that volley earning some Academy love? This one may be even a  bigger snub than Affleck missing out on Best Director!