Our weekly Thursday Oscar Watch exploring of the Academy Award race makes a special Monday appearance in light of the seismic shift that occurred thanks to last night's Golden Globes. Argo and Les Miserables took their respective Best Picture categories as Golden Globe winners.
The answer to whether the Hollywood Foreign Press Association's annual awards have any influence over the Oscars is not so cut and dry. Normally, it has little or no affect, but one thing must be stated: Ben Affleck's big Oscar snub is looking more and more serious as the awards show season marches on.
With Affleck's win at the Critic's Choice Awards and his victory as Best Picture and Best Director at the Golden Globes, the Academy appears to have some serious egg on its collective face. Now, how to make this right?
Well, one could argue that Argo has gone to the front of the class in terms of Oscar favorites to win Best Picture. But, that would be a foolish assumption because even with the lack of wins for Lincoln (except Daniel Day Lewis for Best Actor) thus far, Movie Fanatic believes that with 12 Oscar nominations, it is still the film to beat for Best Picture.
Take away Lewis' wins and Lincoln has been shut out of every recent awards show. Going into this awards season, Steven Spielberg was considered a lock for Best Director, Lincoln appeared to be set to sweep Best Picture awards, Tommy Lee Jones was the absolute favorite for Best Supporting Actor and screenwriter Tony Kushner was set to grasp his share of awards. Yes, Lewis and Kushner won at the Critic's Choice, but the rest of the Lincoln gang has came up empty-handed!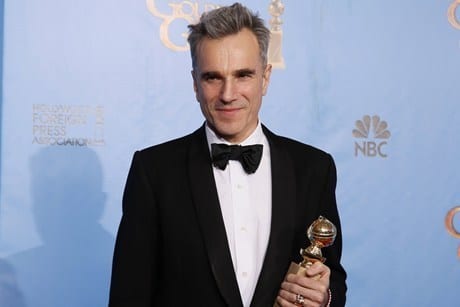 Awards season 2013 is still young, don't get us wrong... but for the first time in decades, it appears that the Golden Globes will influence the Oscar race. Normally when a film gets 12 nominations, as Lincoln did, there is no question heading into Oscar night who will take home the most trophies. At this point with the Argo machine pulling ahead full steam, we're not sure that lock is so firm anymore.
If nothing else, this Argo surge will seep into Academy voters' subconscious as the weeks go by before their ballots are due. Will the Argo avalanche of awards of late alter their voting? Time will tell, but if Movie Fanatic's Oscar Watch had a crystal ball... we think the answer will be an absolute yes.