Rachel Weisz is Evanora, the Wicked Witch of the East, in the new character poster from Oz the Great and Powerful. Check it out: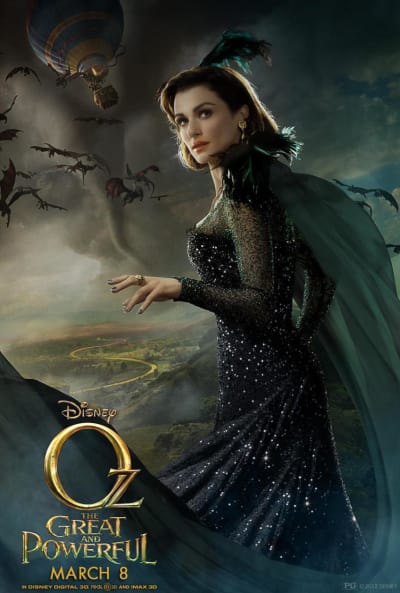 Weisz is joined by Mila Kunis as the Wicked Witch of the West, and Michelle Williams as Glinda the Good Witch in the new prequel to the story from The Wizard of Oz. James Franco (Spring Breakers) stars as Oscar Diggs, a circus magician who eventually becomes the Wizard.
Zach Braff, Joey King, Abigail Spencer, and Bruce Campbell also star.
Sam Raimi directs the film, which premieres March 8. Check out the Oz The Great and Powerful trailer for another look!