Oz the Great and Powerful Character Poster: Michelle Williams as Glinda the Good Witch
by Micah J Gordon at . Comments
Yesterday we showed you the Oz the Great and Powerful Rachel Weisz poster, and today we have one for Michelle Williams, as Glinda the Good Witch. Take a look: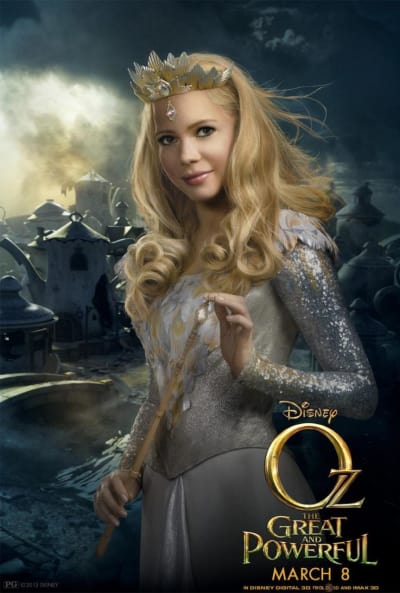 The film follows the story of Oscar Diggs a sleazy circus magician played by James Franco (Spring Breakers), who is magically transported to the land of us. There, the citizens think he is the fabled Wizard, a role which he eventually learns to inhabit.
Williams and Weisz are joined by Mila Kunis (Ted) as the three witches. Zach Braff, Joey King, and Abigail Spencer also star. Sam Raimi directs the film, which opens March 8.