The movie Promised Land has given Movie Fanatic an exclusive giveaway for one lucky fan. Our winner will receive a $50 Visa card good for one night at the movies, as well as the Good Will Hunting Blu-Ray and the CD that celebrates the music of Focus Features' films for their 10th Anniversary featuring some of music's brightest stars, including Danny Elfman and The Chemical Brothers.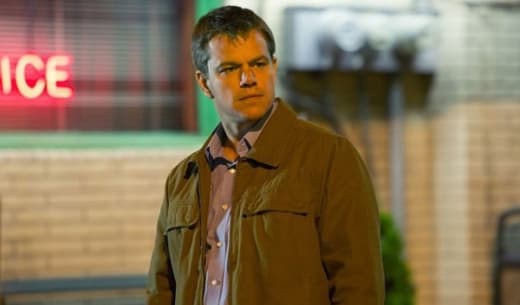 Check out our Promised Land review for more on this stellar film that stars Matt Damon and John Krasinski in the story of a natural gas company that arrives in a small Pennsylvania town seeking to lease people's land for drilling. Damon and Krasinski not only portray polar opposites on the environmental spectrum in the film, but they wrote the movie too.
The film features a stellar cast, as shown off in the Promised Land trailer, including Frances McDormand, Hal Holbrook and Rosemarie DeWitt, and is directed by Good Will Hunting helmer Gus Van Sant.
All you have to do to win is...
1. FOLLOW @MovieFanatic on Twitter.
2. RETWEET this tweet along with the title of your favorite Matt Damon movie. Make sure you include "@moviefanatic" and a link to this post in your tweet, so we can see it.
Also, be sure to follow us so we can contact you if you're the lucky winner. Our winner will be selected at random on January 25.