Four new posters, and a bunch of new stills have dropped for Spring Breakers, featuring four very scantily-clad females and a thugged-out James Franco. Take a look (click thumbnails to enlarge):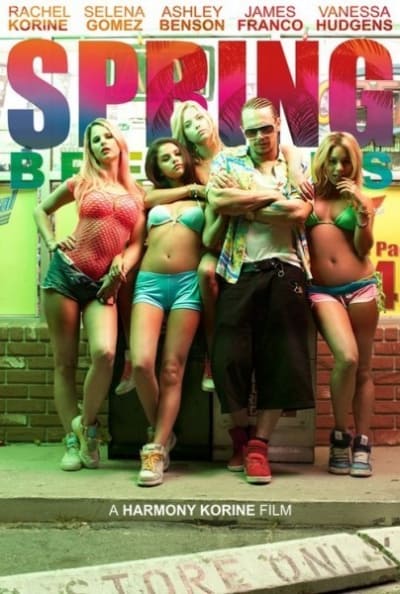 Selena Gomez (Hotel Transylvania), Vanessa Hudgens, Ashley Benson, and Rachel Korine star as four college girls who rob a fast food restaurant to fund their Spring Break trip to Florida.
Franco (Oz: The Great and Powerful) plays a drug dealer who tangles the girls up in a criminal plot. Harmony Korine directs.
Spring Breakers premiered last year at the Venice International Film Festival, and opens in theaters March 8. Watch this Spring Breakers set video for more