Welcome to 2013, where Texas Chainsaw 3D is the most popular movie in theaters. The seventh film in the popular horror series starring Alexandra Daddario and Tania Raymonde was the only new film to hit theaters this week, in a typically slow month, earning $23 million.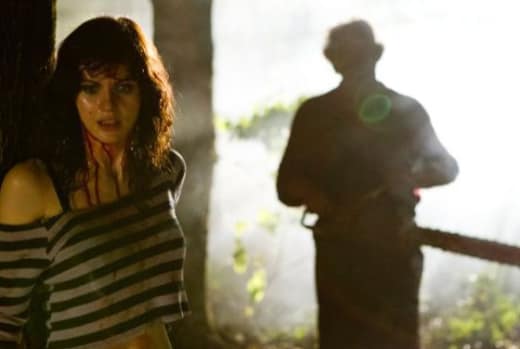 Django Unchained stays in second place in its second weekend in theaters. Quentin Tarantino's latest took in $20.1 million to bring its total earnings to $106.4 million.
Dropping to third place after three straight weeks in first is The Hobbit: An Unexpected Journey. The first film in the new J.R.R Tolkien series grossed $17.5 million over the three-day period, for a domestic total of 263.8 million, and a worldwide total of $824.8 million.
Rounding out the top five are the musical Les Miserables and the family comedy Parental Guidance. The two films earned $16.1 million and $10 million, respectively.
Box office Top 10:
1. Texas Chainsaw 3D, $23 million
2. Django Unchained, $20.1 million
3. The Hobbit: An Unexpected Journey, $17.5 million
4. Les Miserables, $16.1 million
5. Parental Guidance, $10.1 million
6. Jack Reacher, $9.3 million
7. This is 40, $8.6 million
8. Lincoln, $5.3 million
9. The Guilt Trip, $4.5 million
10. Promised Land, $4.3 million