20th Century Fox announced today that they will be pushing back the release date of the upcoming comedy The Heat. The buddy cop film starring Melissa McCarthy and Sandra Bullock was originally scheduled to hit theaters April 5, but will now be released June 28.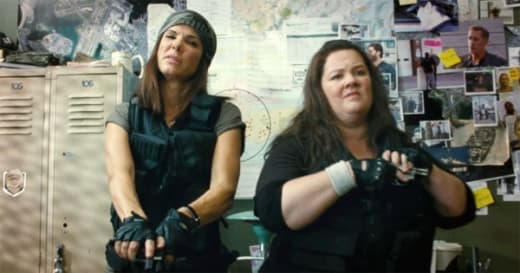 Paul Fieg returns behind the camera to direct McCarthy after 2011's smash hit Bridesmaids. Check out some Bridesmaids quotes to see the kind of comedy the two can produce together.
The move makes the Jurassic Park 3D re-release the only major release on April 5, with The Heat now competing with White House Down and Kick Ass 2. Watch The Heat trailer for more.