Three new posters have been released for The Host. Check them out (click thumbnails to enlarge):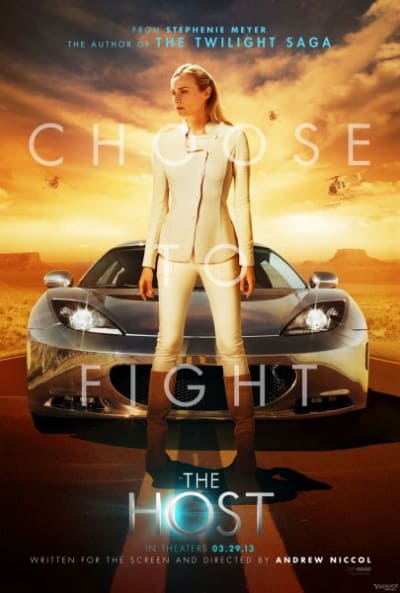 The Host is adapted from the novel of the same name by Twilight author Stephenie Meyer. After an alien race invades Earth, implanting their souls into human hosts, a girl named Melanie fights her parasitic intruder from the insider.
Saoirse Ronan stars, with Jake Abel, Max Irons, and William Hurt (The Incredible Hurt) also starring.
The film hits theater March 29. Check out some The Host stills for more.