Few actors have as dynamic a comedic chemistry as Vince Vaughn and Owen Wilson had in Wedding Crashers, as evidenced by these unforgettable Wedding Crashers quotes. Now, the duo is back for The Internship. Check out the first poster for the movie: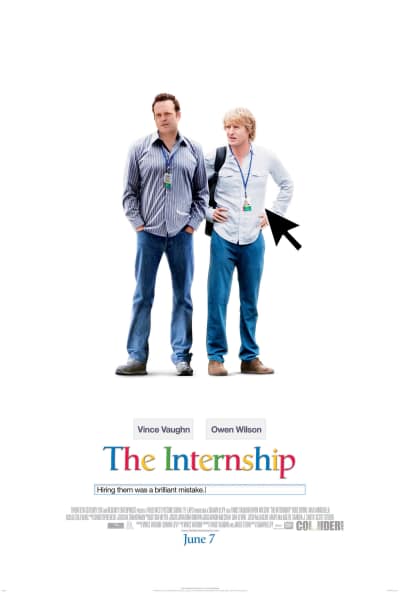 Vaughn and Wilson star as two out-of-work salesmen who fight for a highly-coveted role as intern at a major tech company. Vaughn co-wrote the film with Jared Stern, with Night at the Museum director Shawn Levy directing.
Rose Byrne (Bridesmaids), Max Minghella, John Goodman, Will Ferrell (Anchorman), and Dylan O'Brien also star. The Internship is set to premiere June 7.