DC and Warner Bros' superhero team movie, The Justice League, is still a ways away. There is still no director, and no official cast.
But today, Latino Review is reporting that the five core members of The Justice League have been chosen! LR has been a fairly good source for this type of news, but until it's official I would take it with at least one grain of salt.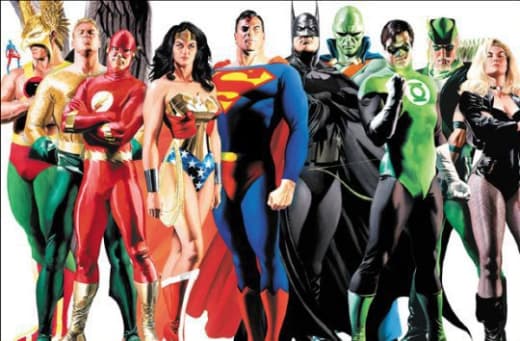 So who will be included in The Justice League movie? According to LR: Superman, Batman, Green Lantern, Wonder Woman, and The Flash!
There has been a lot of speculation over whether Man of Steel will serve as the launching-pad for the new DC universe, with Henry Cavill's involvement in The Justice League still not confirmed. Then of course, there's the batter of who will play Batman? Joseph Gordon-Levitt was rumored to be considered for Batman last year, though that idea was met with a fair amount of backlash from fans.
Ryan Reynolds portrayed Green Lantern in the 2011 film, though nobody would be surprised if that role was recast. The biggest question mark then, is who will play Wonder Woman.
The article also claims that a few cameos will be included. Possibilities for those characters include Martian Manhunter, Aquaman, and Hawkman. Let us know what you think of the news, and who you'd love to see cast in the comments section below!