The Last Stand got its last poster in November. But quad posters are immune to finality, so here's a new quad poster for The Last Stand: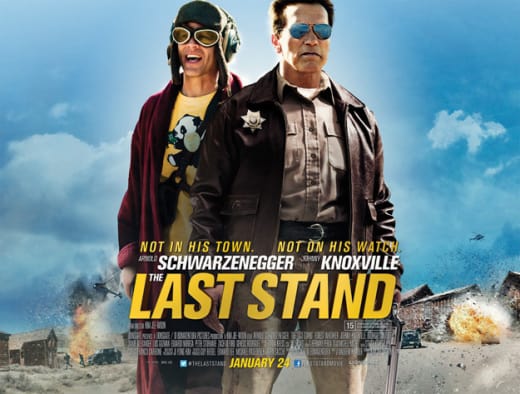 Arnold Schwarzenegger (The Expendables 2) stars as Ray Owens, an ex-LAPD who has taken up post as the sheriff of a small town near the Mexican border. When a drug lord escapes from a prison convoy, Owens and his ragtag team are the last hope to stop him and his gang before he escapes to Mexico.
Johnny Knoxville, Rodrigo Santoro, Zach Gilford, Forest Whitaker, Jaimie Alexander (Thor: The Dark World), Luis Guzman, Peter Stormare (The Big Lebowski), and Eduardo Noriega also star. The Last Stand will hit theaters January 18.