Disney has revealed the title of the upcoming Muppets sequel: Muppets...Again! In addition to the title, we also have the first image from the film, courtesy of EW. Check it out: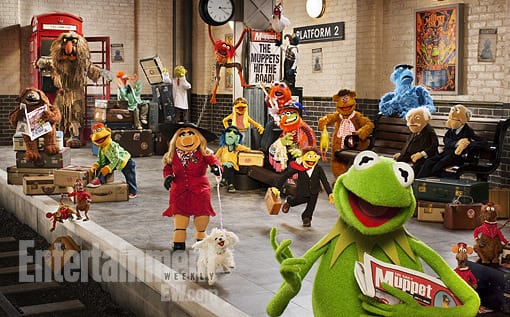 The sequel to 2011's Muppets movie stars Ricky Gervais, Tina Fey (Mean Girls), Ty Burrell, and Ray Liotta (The Iceman) as the human element. The film finds the gang on tour in Europe, when Kermit is mistaken for notorious jewel thief Constantine.
New details of the movie and characters have been revealed. Gervais will play Constantine's sidekick Dominic, with Fey as Nadya, a feisty Russian prison guard and Burrell as an Interpol agent named Jean Pierre Napoleon.
James Bobbin directs The Muppets...Again!, which is set for a March 21, 2014 release date.