January is apparently National Recycling Month, because there has been announcement after relentless announcement of new movies in development based on some old, old source material.
Today we learned that Anne Hathaway will star in an modern Taming of the Shrew adaptation, and that Dan Brown's new book (which will surely be turned into a film) was based loosely on The Inferno. We've also recently heard about a Star Wars version of Seven Samurai, and a remake of Ben-Hur that stays more loyal to the 1880 novel.
Whoo! I'm exhausted. Are you? Well, hold out just a little bit longer, because Warner Bros. is planning a new re-imagining of The Odyssey, in outer space! Because The Odyssey isn't already the basis for almost every book and movie released since, well, The Odyssey (Ulysses, Big Fish, and O Brother, Where Art Thou? to name a few).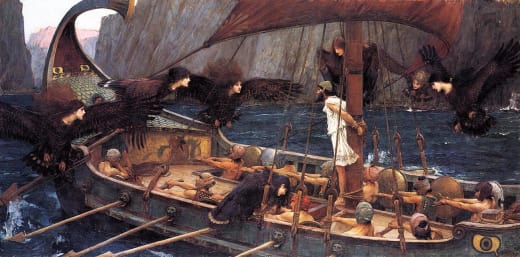 Terry Douglas pitched the idea to and will produce, with James DiLapo writing the script. Do you think The Odyssey in space is worth doing? Would a more straight-forward adaptation be more interesting? Let us know your thoughts in the comments section below!